Memories of the life of JOHN PORTER (1860-1934) of "Ravenhill," Greenisland, Co. Antrim, Ireland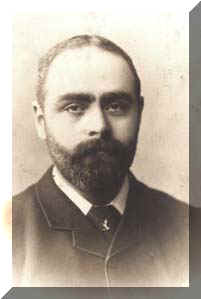 Written by his Daughter KATHLEEN ELISE PORTER
(Kathleen was the second daughter of Martha Lizzie Iredale and was born on the 10.11.1887 and is the mother of Peter Iredale's great-grandson, John S. Porter)

John was born the fourth son of William Porter of Bayview, Greenisland on August 5th, 1860 and died September 30th, 1934. As a boy, John loved the sea and constantly went fishing with his brothers from their home, which faced Belfast Lough. From his home, the old bell from the ship Mayola. would be rung to bring the brothers home. The Mayola Bell and Painting of Ship is now in the possession of Kathleen and Stewart Porter. John had his own horse and enjoyed shooting in the winter and also enjoyed playing billiards. He played billiards very well, and when married had his own full sized table all his life.
In 1875, when about fifteen years of age, John heard one of the William Porter and Son sailing ships was in Queenstown. He left to visit a friend and then secretly reached the port and signed on as crew. When the ship was well outward bound the captain learned he had the owner's son aboard. All he could do was to flag an inbound ship to signal the Agents of William Porter and Son in Queenstown the message "Owner's son John aboard". The Captain was very angry and sent for my father and father said "gave me a good dressing down", ending by telling father if he thought he was going to get preferential treatment, he was very much mistaken, he would indeed learn the sailor's life, and the only concession will be "you will mess with me."
The ship was away two years. Among the countries visited was the United States, where he left the ship in Baltimore, with the Captain's permission, and visited Richmond, Virginia, to see his mother's sister and husband, Mr. and Mrs. Alexander Fisken of Swallow Cottage, Greenisland
When he reached home unannounced, he was nearly eighteen and had grown a beard and moustache. He was announced by the maid by a fictitious name. When his mother walked in she said "Welcome home John, now go and shave that beard off at once." He was much surprised, as he had grown a great deal, sea life having agreed with him very well. He left a boy and returned a young man. Training under the Captain's watchful eye, the Captain determined John would know well all he could teach about shipping. This was to prove very valuable. On John's return he went into business with his father and grandfather in their Waring Street, Belfast Office. There he remained until 1888. He had married Martha Lizzie Iredale, the daughter of Mr. Peter Iredale, owner of a Liverpool shipping firm.
In 1888, when I, his second daughter, was a few months old, Mr. Peter Iredale asked my father to join him in Liverpool. This he did, after some consideration, father taking the family to Liverpool in 1889. He lived first at "The Acres", Bebington, and later at "Laurel Bank", Bebington, Cheshire.
The owner of "The Acres" was Mr. Lever, later Lord Leverhulme of "Lux Soap" fame! He would not sell the house, so eventually father bought "Laurel Bank", Bebington, as he hated to rent property. The many animals were taken there and father's loved Paddy, plus a parrot brought from one of the ships. The formal carriages and horses disappeared after grandfather's death. Father and mother had "Black Bess", who was later sold to France, at a fancy price, because she was too frisky to be safe. Other horses followed, including "Kaiser", who was really a high stepper There, with our pony Topsy, we children had a happy life, I being always in trouble snatching the sour apples and leaning over the garden wall; later talking to a little boyfriend.
Presently father bought the old "Ravenhill" in Greenisland, intending to remodell the house, but architects decided it should be pulled down and use part of the old foundations but carry the front of the house forward on new foundations and so embrace the magnificent views. This was done later while we lived at Laurel Bank. Ravenhill took two years to build and was completed about 1902.
About the same time Templepatrick "Home Farm" came into the picture. Father rented the demesne of Castle Upton, owned by Lord Templeton, and also bought land adjoining the estate. Mr. and Mrs. William McLaren, a grand Scot and his Derbyshire wife, were in charge of the "Home Farm" house as Land Steward and housekeeper. There father really enjoyed farming. This necessitated constant crossing to Ireland. The handwriting was on the wall; the family were delighted when we knew we would eventually live at "Ravenhill" and not just go for holidays as previously.
Many happy miles I walked with father at Templepatrick through the demesne - also with Mr. McLaren to view cattle and sheep and count them, with the help of the valuable sheep dogs "Toss and Shep". These amazingly clever sheep dogs really did work, bringing the animals, with Mr. McLaren's orders, to an agreed place, and in record time.
Only crops for the animals were grown; only surplus sold, and the farmer had a good idea what was needed. In the summer eight men were on the farm, one of the men came and churned the cream for butter. A servant was kept to look after the poultry and help Mrs. McLaren with all her jam, bacon and ham curing, chutney and potted meat. This was called "brawn" and was delicious cold with salad. Our pleasure and good times at Home Farm was largely due to being so happy with Mr. and Mrs. McLaren, as well as the beauty of the place.
One interesting feature of the farm was the black and white poultry. The. ducks were really black, Father bought them in Leadenhall Market in London and said they were show ducks and Indian. They really laid an almost black egg, which as the season advanced, became a dusty dark green. Good for cooking, good layers and good roasters - (baby duckling, peas and new potatoes from the garden were hard to beat!!)
They were really a pretty sight in the sunshine, specially when the ducks spread their wings and showed their many colours. The turkeys, geese and chickens were snow white. The cattle were mostly 'Kerry" blacks and for sale, all else for use at Ravenhill or the "Home Farm".
I find there is a breed of American ducks called black Cayuga, which lay a very dark green egg. The Cayuga Indians were the smallest tribe of the five tribes in the Iroquois Indian Confederacy. They formerly dwelt on Cayuga Lake in New York State. At the time of the American revolution the Cayugas favoured the British side and many of them moved to Canada, and they, also the Mohawks, and some other Indian Tribes, have a reservation in the Province of Ontario. Many areas of land in the United States are also reserved for the Indian tribes and some have become very wealthy from oil found on their land.
Father had a house party at the farm every August, with friends from England, and for several days they enjoyed themselves, walking miles through the demesne; sometimes fishing in the "Five Mile River" which ran through the place. All year round the family would stay at the farm when the fancy came to them, There was good shooting in winter - many Saturdays father would go for the weekend, and I would go with him and walked with him. These walks would take from an hour to an hour and a half. The land was beautifully timbered, big clumps of trees here and there. Mother and the sisters also went when they decided they would like a few days. Those were wonderful days.
Many interesting people from the various countries father visited came and stayed with him in Ireland, He kept open house always for friends and relations. Today we would call it a party that went on every Saturday evening! The billiard room with its two fireplaces going full swing, dancing often if the spirit moved the young crowd in the lounge hall. Maybe cards in another room, tennis, boating, bathing and golf in summer, and always refreshments for all about nine o'clock, enough to feed an army, but no alcohol; Judging by the crowds who came so often they did not need it!!
Father sold Templepatrick after World War I, but had enough to interest him in "Lettice Lands", Greenisland, the small farm five minutes walk from Ravenhill, which the family still own. It has some 70 acres. Father walked to Lettice Lands daily after breakfast, saw his man Sammy Milliken, then went off to Belfast - lunch at the Royal Ulster Reform Club and home again. To the end of his life he saw no place he could admire more than the lovely views from Ravenhill, and, as I said in the shipping part of his life, he knew every country in the world a little and some a lot; the sole exceptions being China and Japan. He remarked he had never been there. Mother and he loved New Zealand, and, next to Britain, that would have been their choice.
In summers he spent hours in the glass greenhouse among the flowers, watching the ships passing in front of him. He would tell you "There goes a "Head Liner" -the telescope was always going beside him and an extra one for anyone else who also liked to watch the ships. "There goes the "Adder" to Scotland about 4 o'clock" and "that's a Welsh Coal Boat" and on and on. He knew so many that there was great excitement when he didn't know one. "That, he said one day, is an American Grain Boat". The sea fascinating him to the end, he sat and watched it, with his dog Paddy at his feet.
One day, as he watched, he saw an American Grain Boat run into the Liverpool-Belfast boat. It was a Sunday morning; we at the breakfast table heard him shout "She's going to run into the Liverpool boat" —then a few moments later the Liverpool boat had just time to reach the shore, after being hit, and run aground. No loss of life. This would be about four miles from where father was watching and I had joined him in time to see the Liverpool boat beached.
Mother and Father loved Ravenhill till the end - Mother in March, Father in September 1934. They rest in Carrickfergus Victoria Cemetery.

John Porter and his wife Martha Lizzie